Building Post Tensioned Slab
Basic Concepts of Pre-stressing:

"Prestressed concrete is basically concrete in which internal stresses of a suitable magnitude and distribution are introduced so that the stresses resulting from external loads are counteracted to a desired degree. In reinforced concrete members, the pre-stress is commonly introduced by tensioning the steel reinforcement."
How PT Works: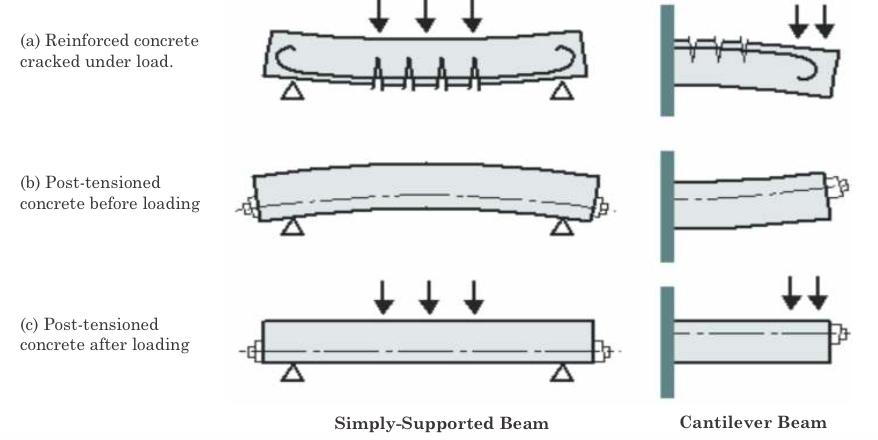 P-T v/s R.C.C. ~ A Cost - Benefit Ratio:
P-T reduces the concrete volume by 10 to 20%
Cost of reinforcing is typically 20 to 30% less as compared to conventional reinforced structure.
Form work can best ripped off after 6-7days(as soon as stressing is completed),there by saving time & money by achieving project target completion before the due date.
Average bay(Column) spacing is 25 to 30 feet without increase in the slab thickness, thus saving construction cost.
Concrete Slabs are thinner and consequently lighter and lesscostly.
More clear Headroom obtained through P-T Assembly Installation. Cost Benefit in Electrical Conduits (per ft.) & relative consumption of accessories, fixtures, thereby enhancing uninterrupted electrical work.
For flats lab in 8m x 8m or 9m x 9m Grid, P-T costs approximately Rs.45 to 50 per sq. ft. with any kind of desired geometry availed better than R.C.C.
Since the reinforcement is protected, P-T reinforced structures have lower annual maintenance costs over time (life cycle costs).
Advantages of Bonded PT System:
Lighter and Slender members are possible.
Section remains un-cracked under Service load.
Less deformation improves serviceability.
Fast construction can achieved because scaffolding can be removed after stressing. l More aesthetic appeal due to slender sections.
Flat soffit reduces shuttering, plastering and painting cost.
Reduces building height.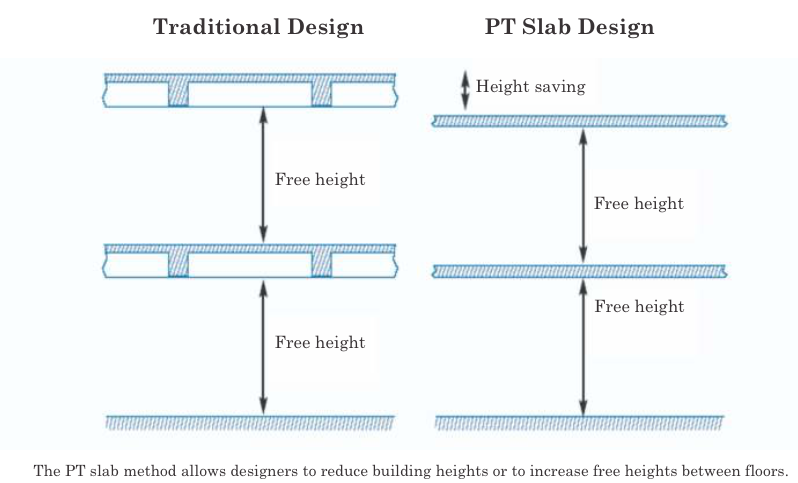 High-rise buildings l Bridges
Silos
Tanks
Ground floor slabs, Raft Slabs
Ground Anchors
Railway Sleepers, Electric poles, Piles, Pressure vessels, Concrete pavement,
Shells, Folded Plates.
Concrete chambers in nuclear reactors.
PT Floor Slab System: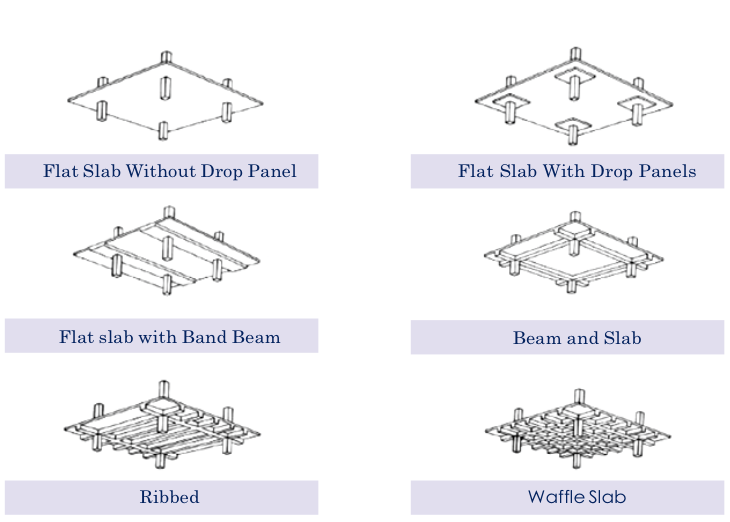 Post tension Slab Construction sequence: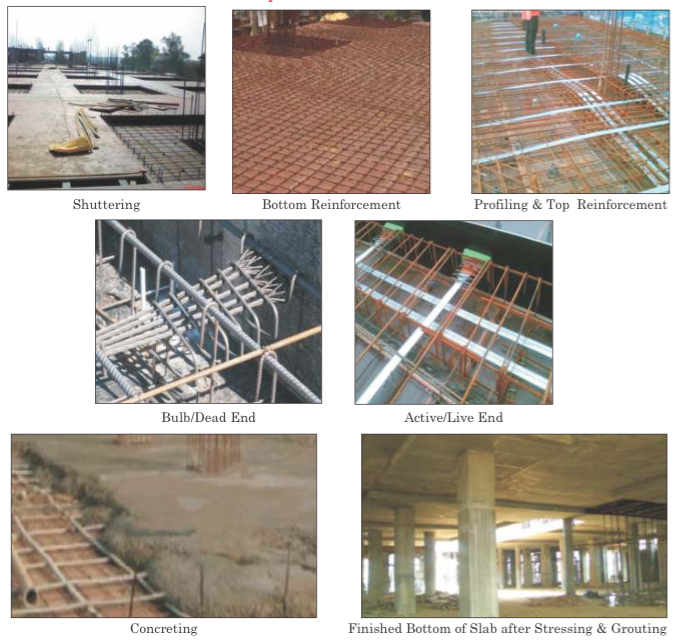 Visual from Site - (Under Construction):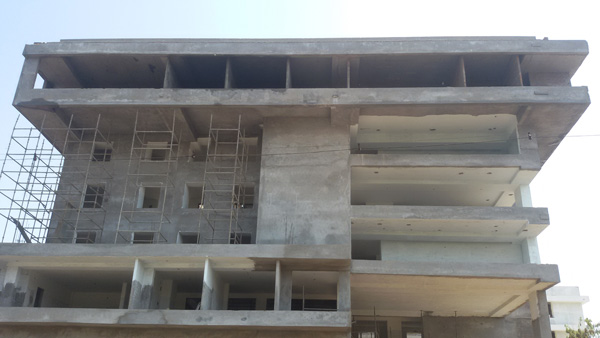 Post tensioned slab for govt official buildings.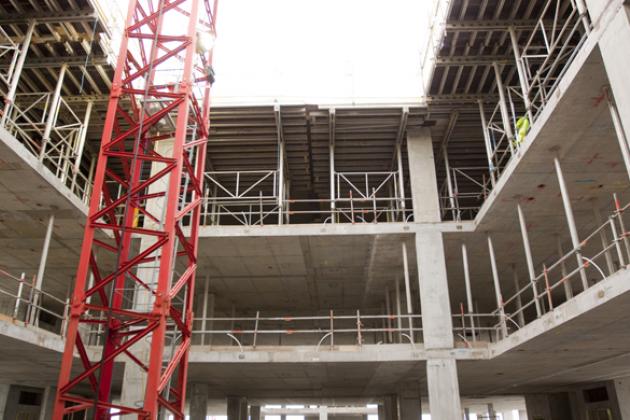 Post tensioned slabs for parking.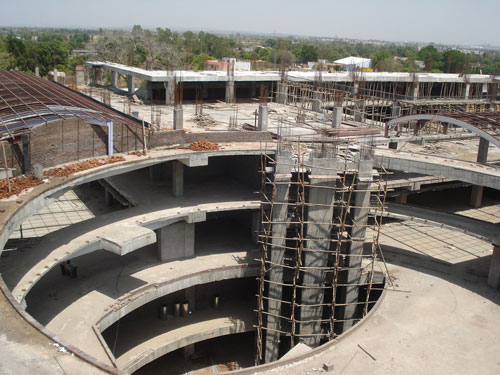 Post tensioned slabs for malls, hotels & podium.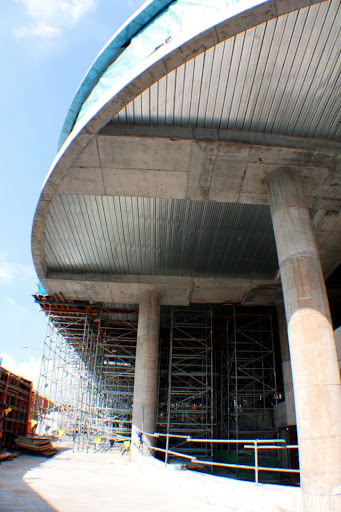 Post tensioned slab/beam for cantilever structure.
Completed: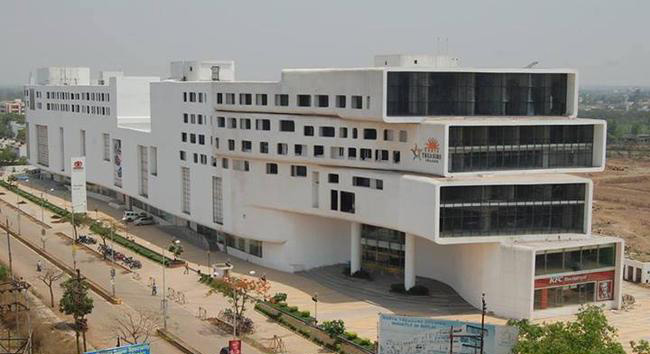 Surya Treasure Island Mall, Bhilai (C.G.)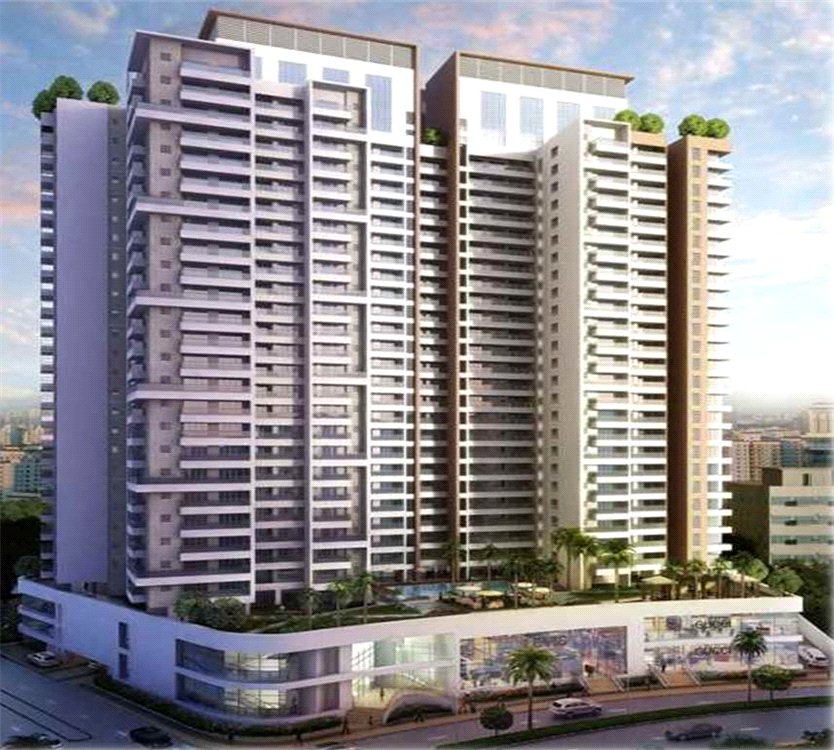 Sky Vistas Podium, Mumbai
Bridge Prestressing
The controlled generation of permanent forces and deformations in a structural concrete member to counteract the stresses arising from dead and live load.
Sanfield is having its dedicated Pre-Stressing & Post Tensioning unit. Within House Design & manufacturing of spares & consumables, Sanfield has vast experience in the field of Pre & Post Tensioning of structures (Building, Bridges & Rock Anchors). In compliance with quality system according to the UNI EN ISO 9001, Certified by IGQ in 2008.
Sanfield - S13 & S15 SYSTEM
Main features
Compact anchorages with casting units, without conical shapes, with more distribution surfaces, slots with hexagonal encasing to make their laying easier.
More space for reinforcing and concreting in the end block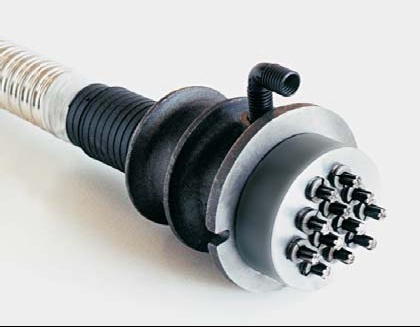 Advanced tensioning jacks with integrated main pulling area, the smallest and lightest available in their field.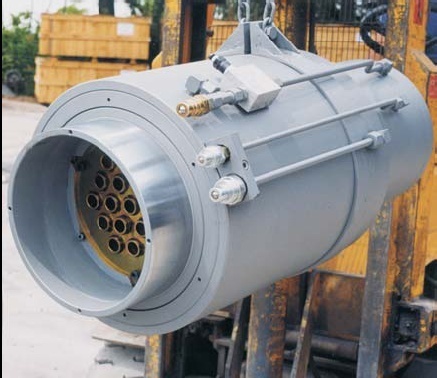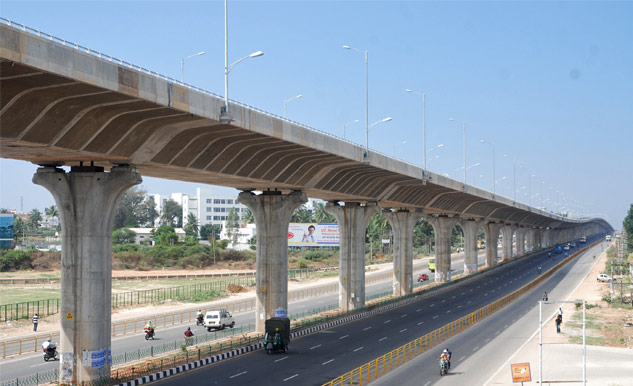 Rock Anchor
Ground Anchors are basically devices used to transmit the forces to the soil by means of prestressed tendon to anchor the Structure to the ground or to retain the slopes from collapsing.
Types of Ground Anchors:
PRESTRESSED GROUND ANCHORS
Based on The Anchorage Zone

Rock Anchors- Fixed length is anchored in the hard rock
Soil Anchors- Fixed length is anchored in the Soil

Based on Nature of Structure

Permanent Anchors – Permanent ground anchors have to guarantee their function during the lifetime of the structures to be anchored
Temporary Anchors – Prestressed anchors, which have to fulfill their function only for a limited time

Based on How it is installed

Vertical Anchors – These anchors are provided vertically into the ground
Inclined Anchors – These anchors are provided at an angle into the ground

Based on Application

Test Anchors – Test anchors are specially design anchors subject to extensive tests in order to obtain, either comprehensive information on anchor capacity and geo-technical conditions, or to prove the quality and adequacy of design, material and construction
Control Anchors – Control anchors are anchors in or beside the structure used for long-term observation. They are often equipped with devices, which monitor the variation of forces and displacement.
Application:
1) Stabilization of Unprotected Slopes or man made cuts: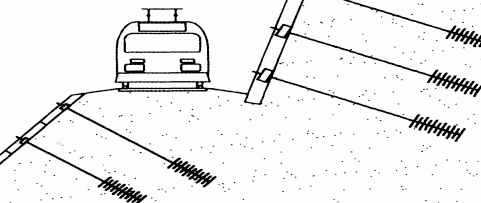 2) Securing Structures below Groundwater level against Buoyancy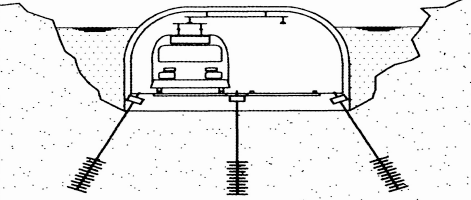 3) Anchoring Concentrated tensile Forces as for Cableways or Bridge abutments

4) For Retaining Walls Or for Excavation

Components of the Anchor:
1) H T Strand (12.7 mm or 15.2 mm dia.)
2) Anchor Head
3) Thrust plate
4) MS/HDPE Sleeve
5) Spacers

METHODOLOGY FOR GROUND ANCHORS:
Rock anchoring work is carried out in the following steps-
Drilling
Water Test ( Permeability test)
Virgin Grouting
Re-drilling
Homing
Primary Grouting ( Fixed length grouting)
Stressing
Secondary Grouting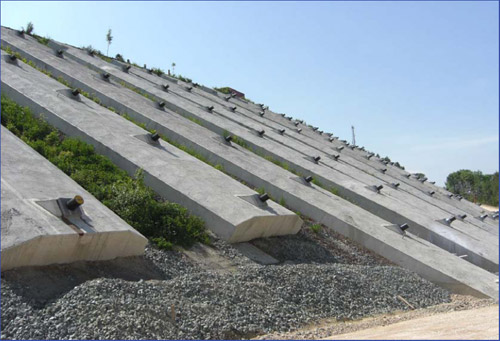 Inclined rock/rod anchor for slope stabilisation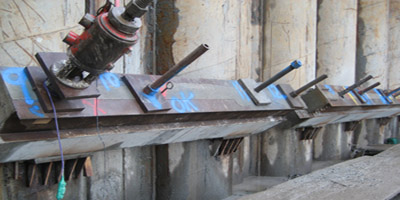 Inclined anchor for excavation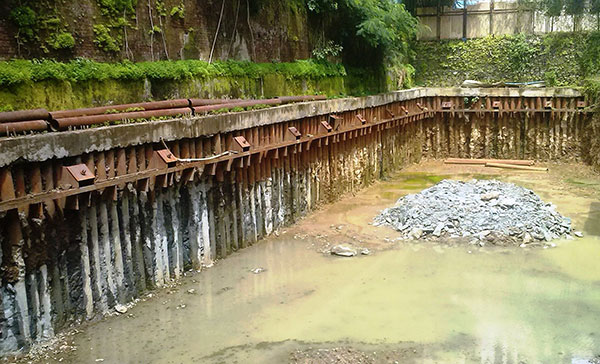 Inclined anchor for basement excavation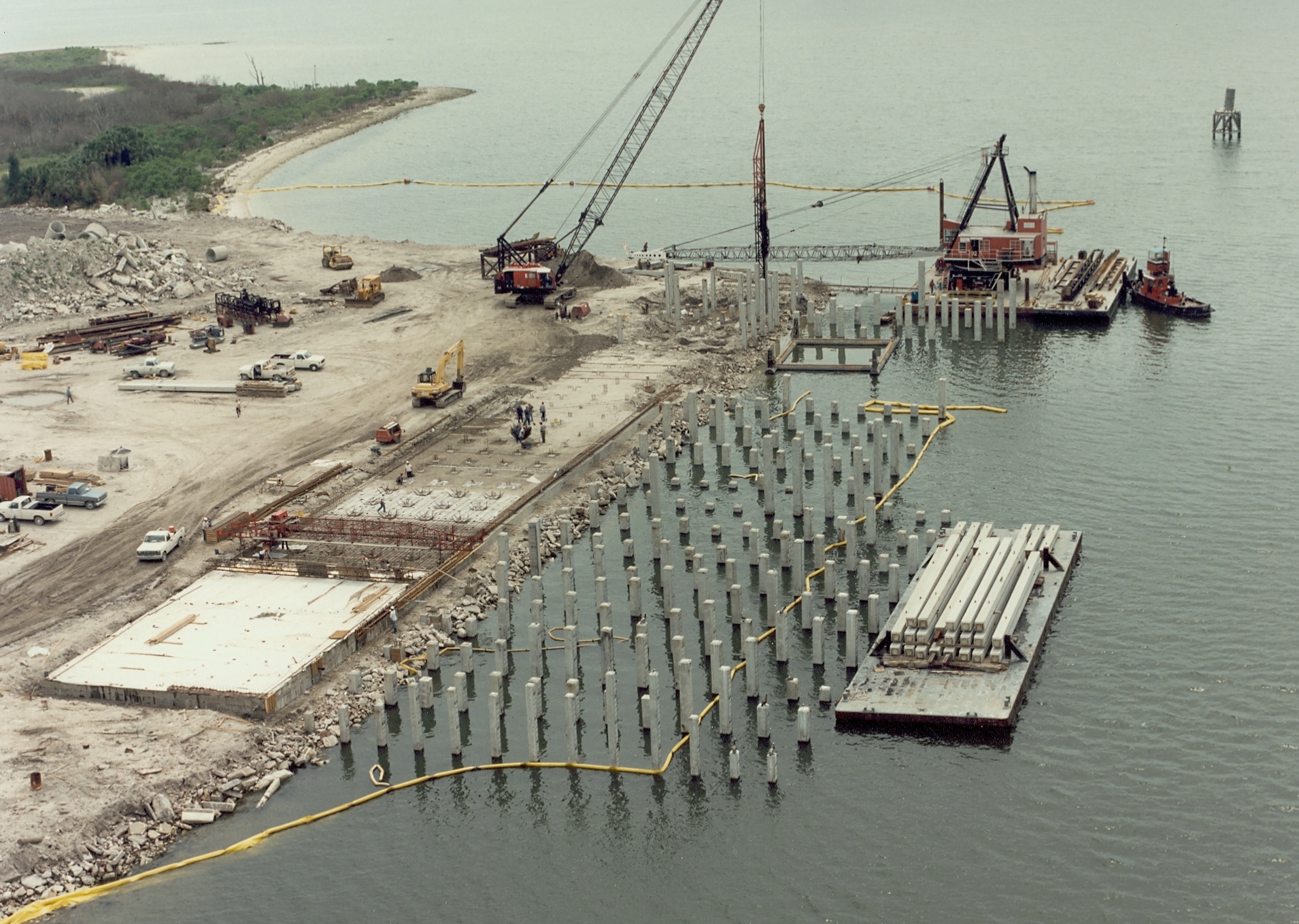 Vertical anchor for uplift pressure in foundation