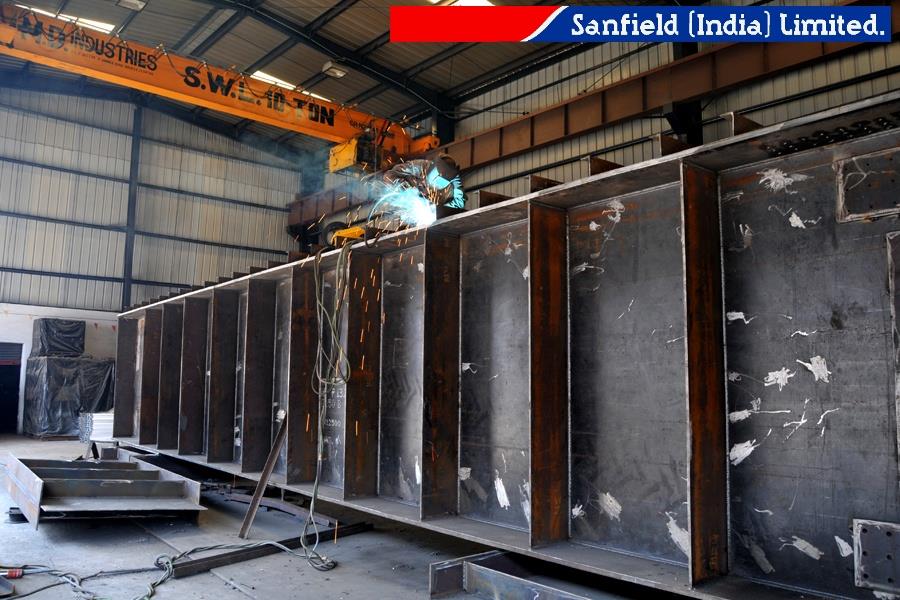 Sanfield India Ltd. having full fledged Heavy Fabrication facilities is approved by RDSO for fabrication of Steel Bridge & Composite Bridge Steel Girders.
The Workshop is fully equipped having all the latest equipment and facilities for Girder Fabrication and has completed and supplied steel composite Girders for number of our valued Clients / organizations and many more are under fabrication.
The facilities available with us include the following:
> Workshop measuring more than 600 sq. meters.
> SAW welding Machine
> E. O. T. Cranes of 10M/T capacity- 2 nos.
> Radial Drilling Machines
> Nelson Stud Welding facilities.
> Metalizing facilities.
> Portable Magnetic Drilling Machines
> Team of qualified & experienced person to monitor the fabrication activities & to check the QA / QC